Congratulations to the class of 2022 National Honor Society. This group is committed to Leadership, Scholarship, Character, and Service. Our community is proud of your award and your continued service to our district! Go Bulldogs! #NHS2022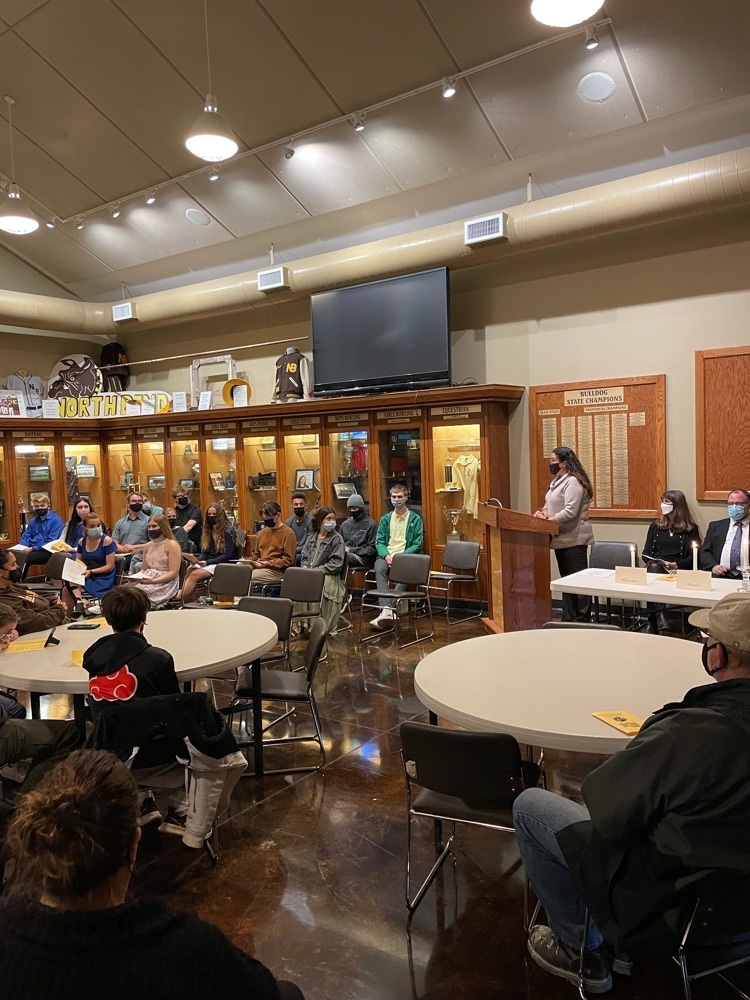 Congratulations to the class of 2022 National Honor Society. This group is committed to Leadership, Scholarship, Character, and Service. Our community is proud of your award and your continued service to our district! Go Bulldogs! #NHS2022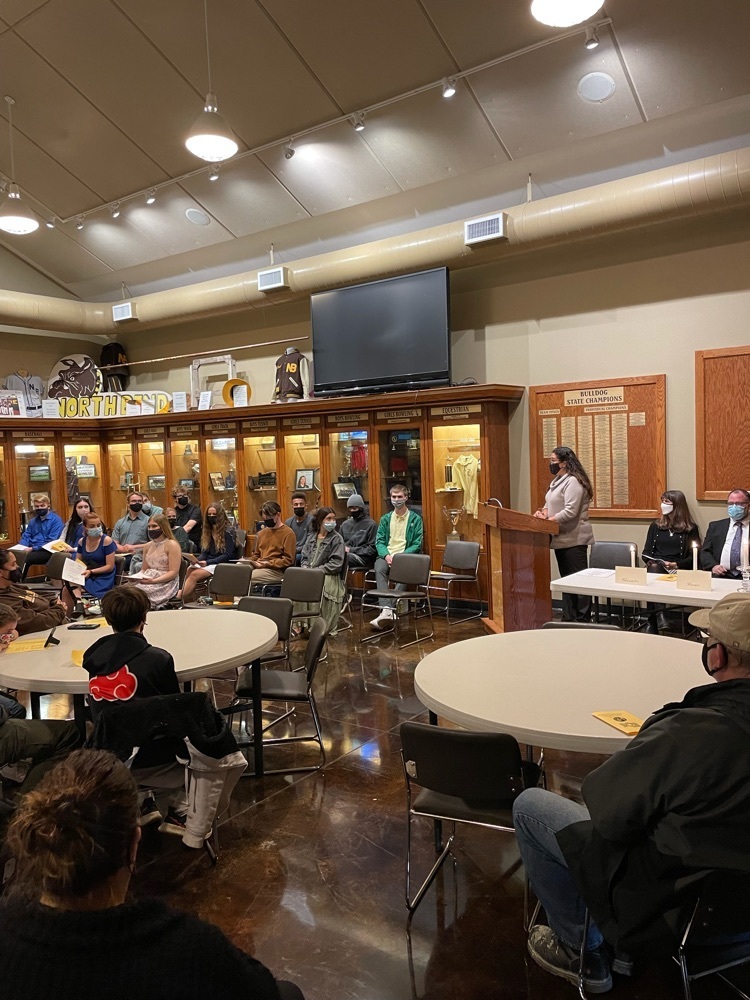 Congratulations to the class of 2022 National Honor Society. This group is committed to Leadership, Scholarship, Character, and Service. Our community is proud of your award and your continued service to our district! Go Bulldogs! #NHS2022

Welcome home Bulldogs! A great night for Bulldog football, band, & the NBHS Homecoming court! Go Bulldogs!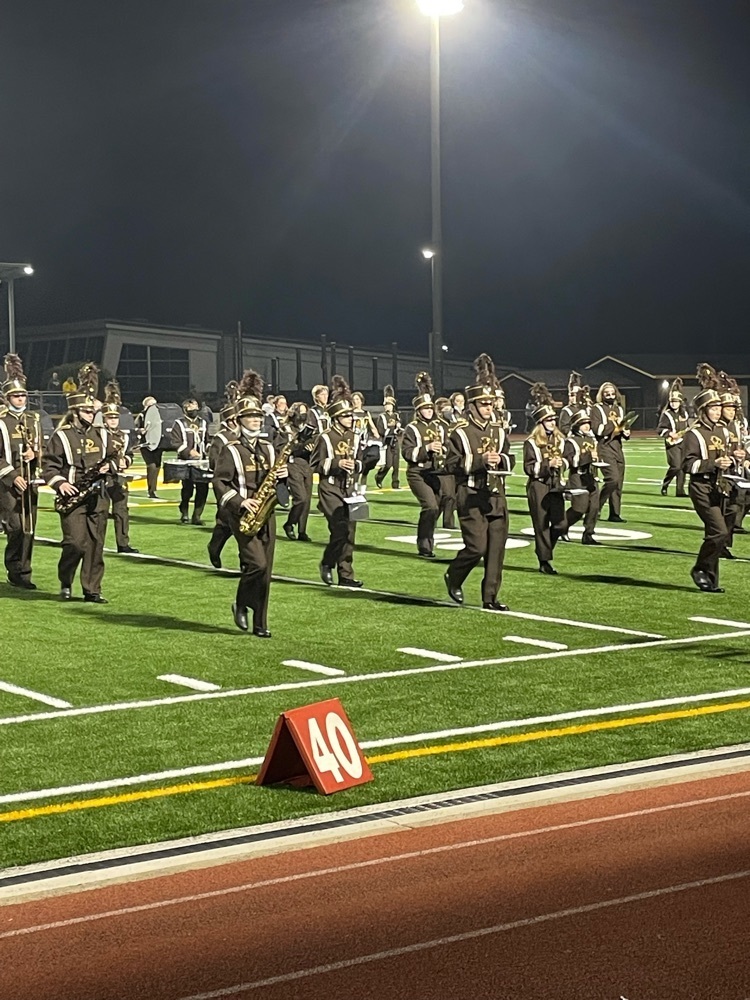 Officer Parkhurst, our School Resource Officer, received a rebranding on his police vehicle to support Suicide Prevention Awareness. This was made possible through a partnership with American Foundation for Suicide Prevention, Waterfall Community Health Center and the North Bend Police Department as well as many other community partners. If you are in crisis, please call the National Suicide Prevention Lifeline at 1-800-273-TALK (8255) or contact the Crisis Text Line by texting TALK to 741741. #stopsuicide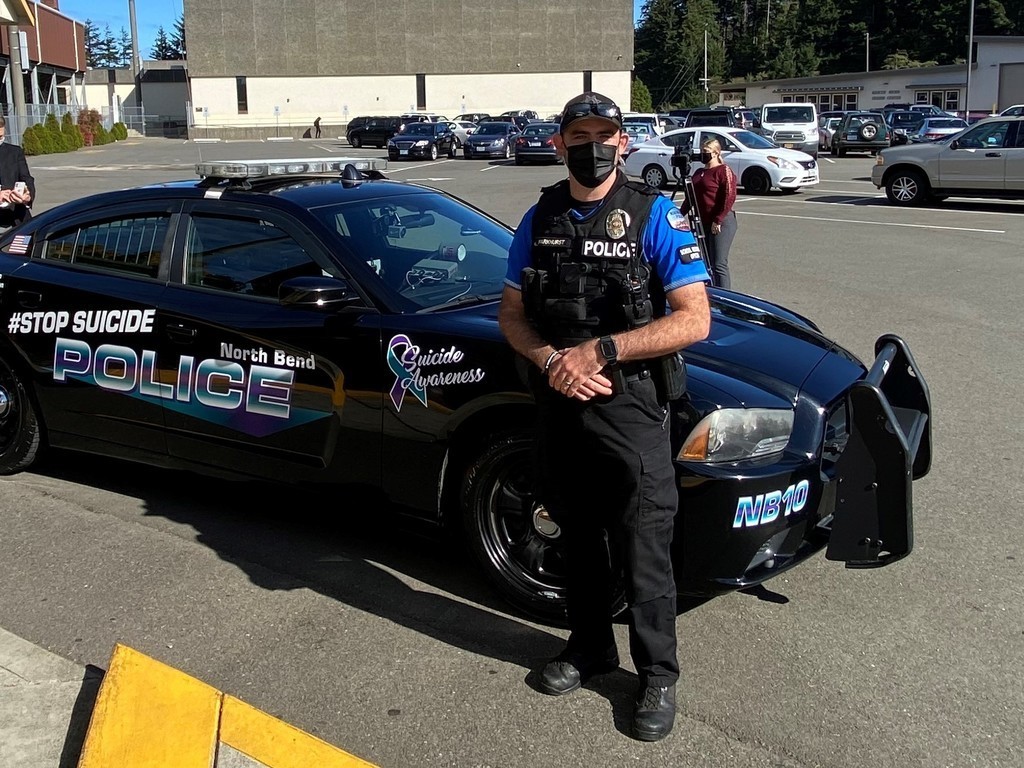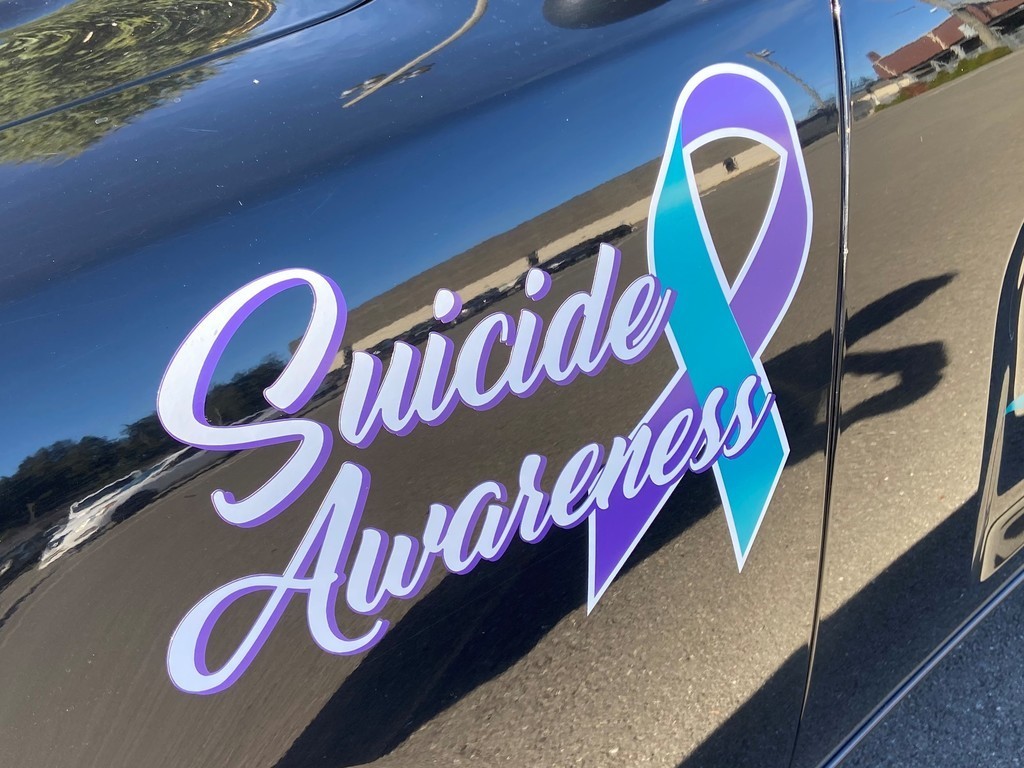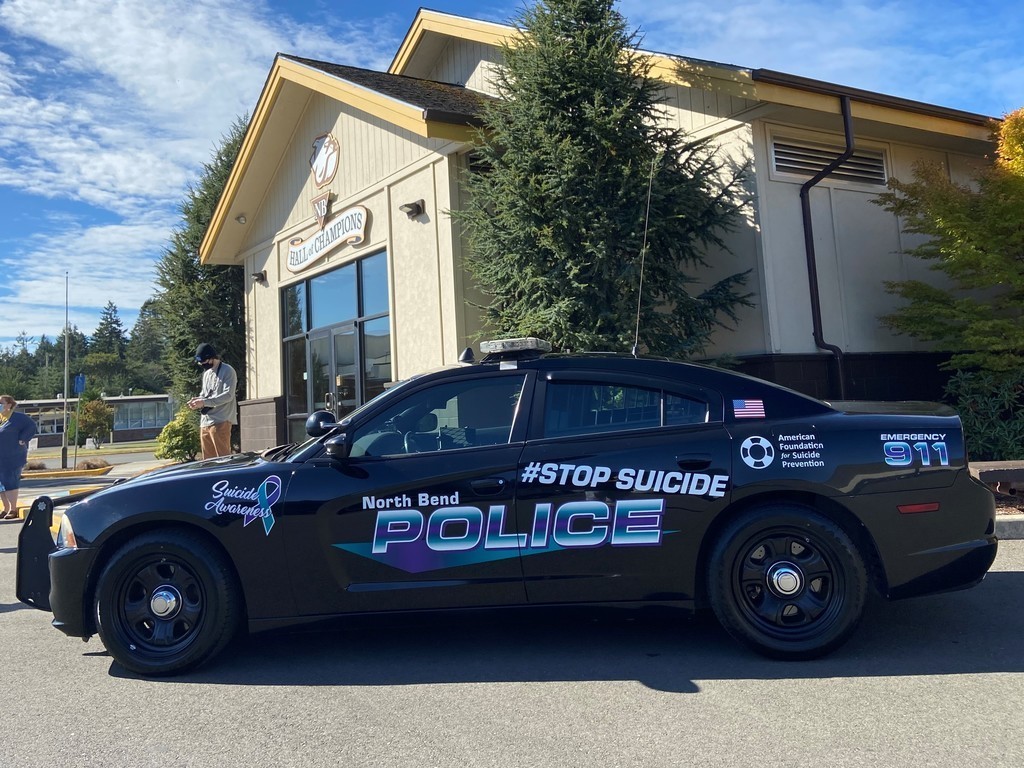 The situation at Hillcrest is all clear. School operations are back to normal.

Kevin Bogatin, less than a minute ago 9/22/2021 10:25 a.m. The North Bend fire department has responded to a medical emergency at Hillcrest Elementary. The medical emergency does NOT involve students or staff. Teachers have been asked to keep students in their classrooms until the incident is resolved.

NBHS Track & Field Awards! Congratulations to all of our athletes who participated in this challenging season! Thank you Coach Kemp and the rest of the coaching staff! #GoBulldogs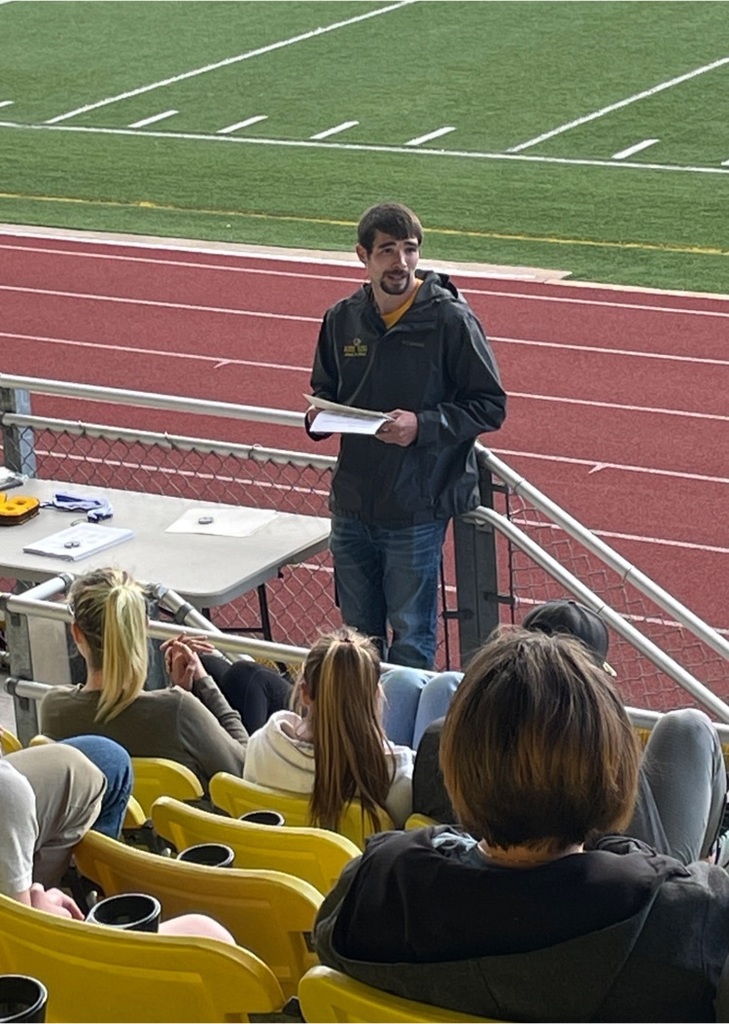 Please join us online to celebrate the class of 2021 graduation. We will be streaming the class of 2021 graduation on our YouTube channel
https://www.youtube.com/channel/UCAu4c8eHJ1h1sIT6XKkOY5A
(Select upcoming live streams) Due to COVID restrictions, only parents with tickets will be able to attend in person.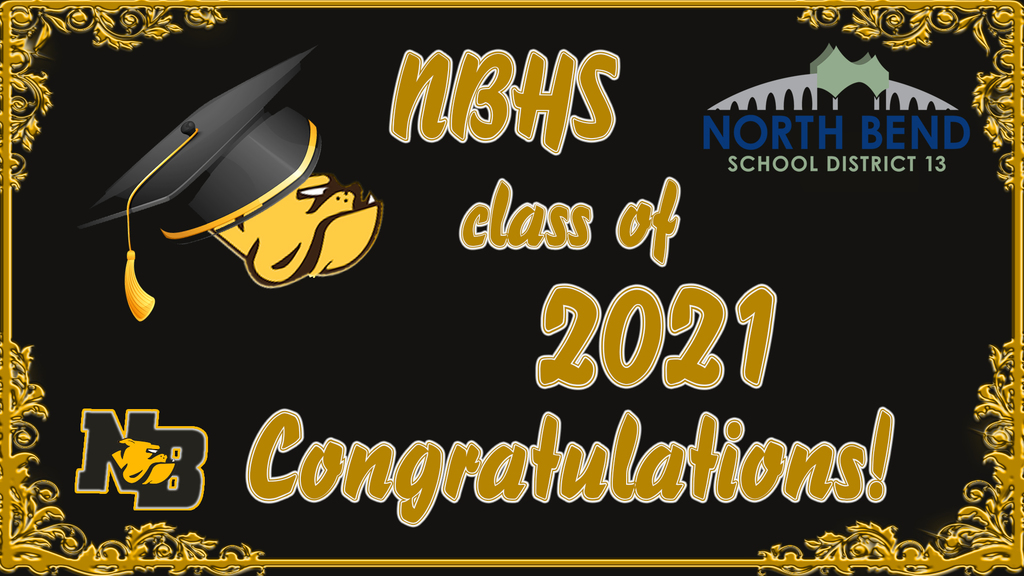 Student-Created Video: Teacher's Experience with COVID Vaccine. Erica Street, a science teacher at the high school and Advisor for National Honor Society and Z Club recently shared a student-led and created video that grew out of a North Bend High School service project. Jared Bower-Solomon realized that one of the barriers to getting students all back to school as normal in the fall was confusion about the coronavirus vaccine. He started a committee to try to remedy that. Stephen Jacquot soon joined him as co-chair of the committee, and together with several more seniors, they conducted interviews and put together this informational video, with hopes that it could be shared with the community so that teachers' experiences as some of the first in Oregon to receive the vaccine could help allay a lot of fears. Here is the video they put together.
https://www.youtube.com/watch?v=44mMQuPv7FU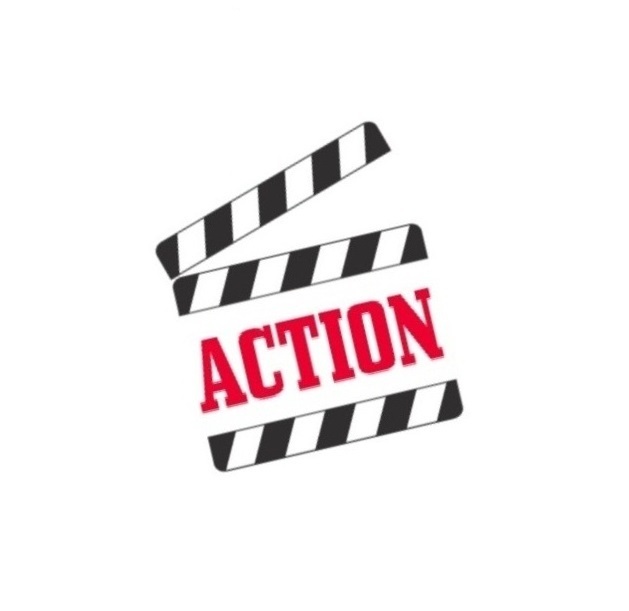 Coos County Health and Wellness will be holding a COVID-19 vaccine clinic for 1st and 2nd dose PFIZER vaccines on Thursday, June 3rd from 11:30 to 12:30 at the North Bend High School Hall of Champions. This clinic is available for people age 12 and over. A parental consent form is required for anyone 12-14 years of age. Please download the form
https://5il.co/tdkc
prior to your arrival. For more information download the flyer
https://5il.co/tdni
or visit their website at
https://www.cooshealthandwellness.org/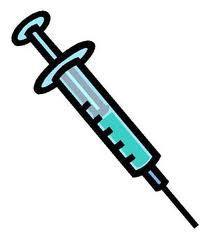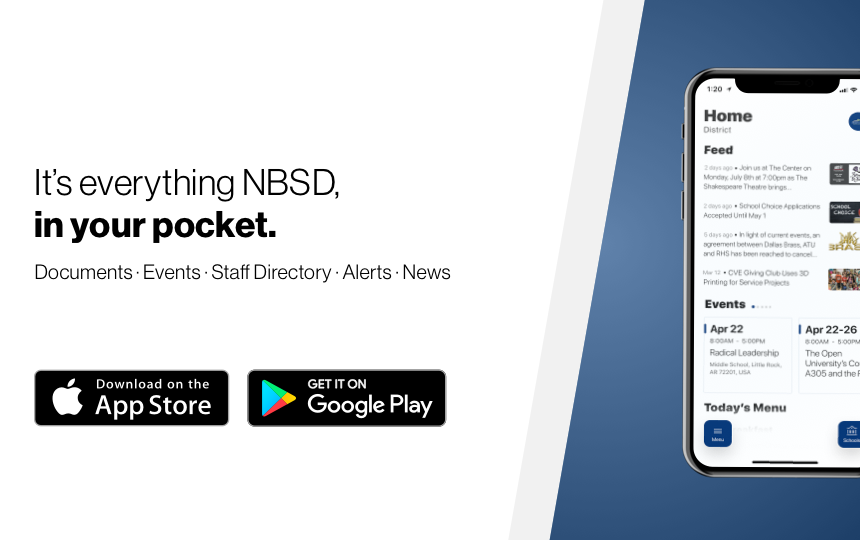 COVID-19 Vaccine clinic for 16 years and older will be offered at the Hall of Champions on the North Bend High School campus Wednesday, May 12th from 11:30 to 12:30. See the the flyer for more information.

There will be a 16-17 year old vaccine clinic held for Coos Bay and North Bend students on Saturday May 8th with 2nd doses scheduled for May 29th. There are approximately 650 doses. Where: Coos Bay Fire Station How: Drive thru clinic When: Register for your time slot at:
https://www.communityhealth.events/scheduler/event/2b5faee5-ac4d-4cb5-8923-a1b00091d7ad/
Cost: Free, please bring insurance card/copy of insurance card if you have one Important Instructions You must register for the event. Masks will be worn at all times. Register and download the form, have it completed upon arrival. There will be a 15-30 minute waiting period after receiving the dose. People should consult their doctor before registering if they suspect/know they are pregnant. People who have allergic responses to vaccines should also consult their doctor before registering. Driving instructions Enter the fire station from the rear or the West side of Bennett street and line up down 5th street to enter the station. After receiving the vaccine cars will be directed to park at the front of the station until the waiting period is up.

To families of secondary students: The North Bend School District is in the process of identifying a quality curriculum for our foreign languages programs, with implementation in the fall of 2021 for grades 6-12. Staff have reviewed a number of options that address French and Spanish standards taught in our current courses. Major factors for decisions include the way concepts and approaches of effective teaching are provided, resources demonstrating a clear priority to prepare students for meeting the adopted state requirements, online resources and materials, accessibility components, and requirements for a path to the next level of language attainment as well as solid foundational skill building. We are inviting you to make contact if you would like to review the proposed curriculum and/or if you have questions/concerns regarding the upcoming adoption. I would welcome you to contact me to set a time to preview the materials and resources. The time frame for input, prior to the May school board meeting on May 6th, 2021, will be from April 15th-May 3rd, 2021. Tiffany Rush Director of Curriculum and Instruction
trush@nbend.k12.or.us
541.751.6782

North Bend High School in collaboration with North Bend Public Library present author Ellen Hopkins. This talk is being presented via Zoom to NBHS students on April 29th. Please sign up with Laurie Nordahl.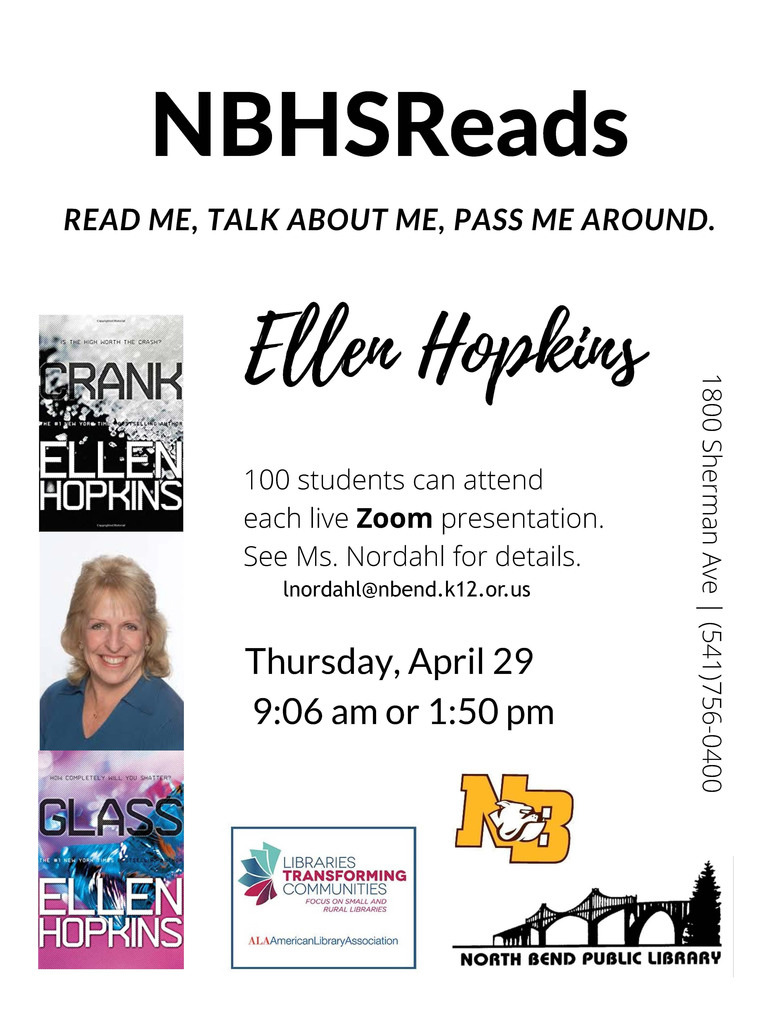 Hey Students! This is a friendly reminder to check your emails! We have sent out very important information that you need to see regarding next school year!