Welcome to North Bend High School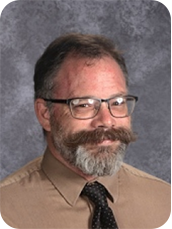 You did it!!!
You made it to the end of the most difficult year in schooling in 100 years!!! We are so grateful you didn't quit. We are so glad for those that we've been able to meet with in person and for those that we were able to meet with via Zoom or on the phone. We look forward to seeing ALL of you next year.
We believe we will be able to have all students back on campus for a full day next year. There may still be some hygiene based cautions but we can all be back together!
We hope your summer is full of fun and adventure…with maybe a little learning. Find out about the exciting summer school options available by going to News on our school website: https://nbhs.nbend.k12.or.us/o/nbhs or register for these courses by using your student account to complete the google form at: https://forms.gle/DKedpAEQc9ewpPUZ7. Our summer school administrator is Mr. Wade Lester who can be reached at (541)751-7283 or via email at: wlester@nbend.k12.or.us
Next year we will see a return of 12 week term classes, advisory, in person clubs, and a regular sports schedule. Registration will begin on August 9th or sooner. We are planning on a photo day during the third week of August, check our school news webpage beginning in early August for more information on school photos, athletics, lockers, and registration.
It's a great summer to be a bulldog!
Darrell Johnston, Principal
Every student, every day, every way
(541)756-8328
djohnston@nbend.k12.or.us